Microsoft Windows 10: Hitler Edition is here!

Microsoft's newest service pack is out and it looks like Jewish people might want to skip this update. The reason? Microsoft packed this update full of Hitler. In a move that many Semitic people have criticized, Microsoft decided to include 30% more Hitler in this update. How will this affect DirectX? We ran the benchmarks and the competition gets smoked! Bluetooth support has been bolstered with this release; gone are the connectivity issues when customers would goose-step with their tablets. In an official statement from Redmond's headquarters, Microsoft has announced support for the newest 802.11 wireless standard, 88 GHz.
The one ingredient your salad is missing to help you slim down this summer: Hitler!

Tired of the same old tomatoes, cucumbers and lettuce in your summer salad? Why not spruce it up, and slim down at the same time with Hitler! The Hitler diet seemed like just another fad, but our resident nutritionist, Dr. Mengele, claims that new clinical trials show a promising new weight-loss technique with Hitler. "You will lose all the pounds," Mengele said. Sign us up!
Japanese company SNK announces new Hitler-themed fighting: Fatal Fuhrer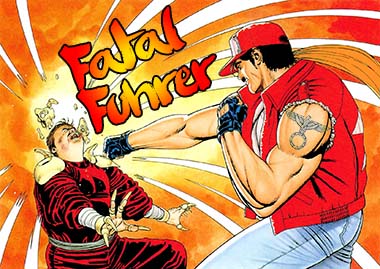 SNK, creator of the bestselling "Fatal Fury" series has announced a long-awaited sequel to the series. The new game, Fatal Fuhrer, is a bit of a departure from the formula featuring the Bogard brothers taking part in a fighting competition, and instead, replaces every character in the game with a version of the fuhrer, Adolf Hitler. Fans of the series are confused, though pre-order sales are very strong, according to an SNK spokesperson. "They'll buy the same game over and over again. That's why we released the same version of King of Fighters 19 consecutive times in a row," said Grace Amari, marketing director for SNK.
Buying a new home? Here's how you can avoid accidentally buying Hitler

Buying a new home can be one of the biggest decisions of your life. That's why we at SJW have put together a guide to help first-time home owners avoid the most common pitfalls, including accidentally buying the leader of The National Socialist German Worker's Party instead of a house. Key differences:
A house is typically made of a wood frame, bricks and mortar.
Hitler can walk and talk and invade Poland.
Heating and cooling bills for houses in the summer and winter depend on weather proofing.
Gas bills are higher with Hitler.
This is part one of an ongoing series at SJW, subscribe to our newsletter for more up-to-the-minute tips on buying a house or a Hitler.
Is PewdDiePie Hitler, and if so, how Hitler is he?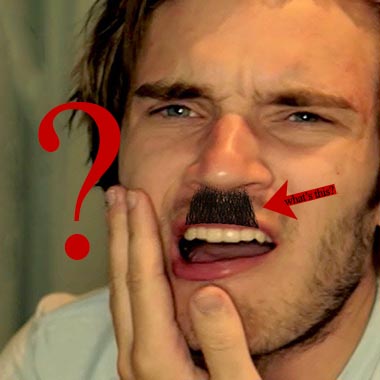 The SJW investigates whether or not famous YouTuber, PewDiePie, is in fact, Hitler. Our journalists went deep undercover by subscribing to his channel and watching upwards of 5-10 videos looking for evidence that confirms our biases. We here at the SJW newspaper pride ourselves in our journalistic integrity. That's why we're proud to declare that the gaming channel run by PewDiePie, real name Felix Kjellberg, is officially Hitler. That makes two Hitlers in one: his channel and the person running the channel. We're confident that a 27-year-old boy is definitely Hitler and we're going to sell a lot of newspapers by writing a story about it.

SJW Exclusive! Ivanka Trump Thumbed as Secret Hitler in Leaked Memo!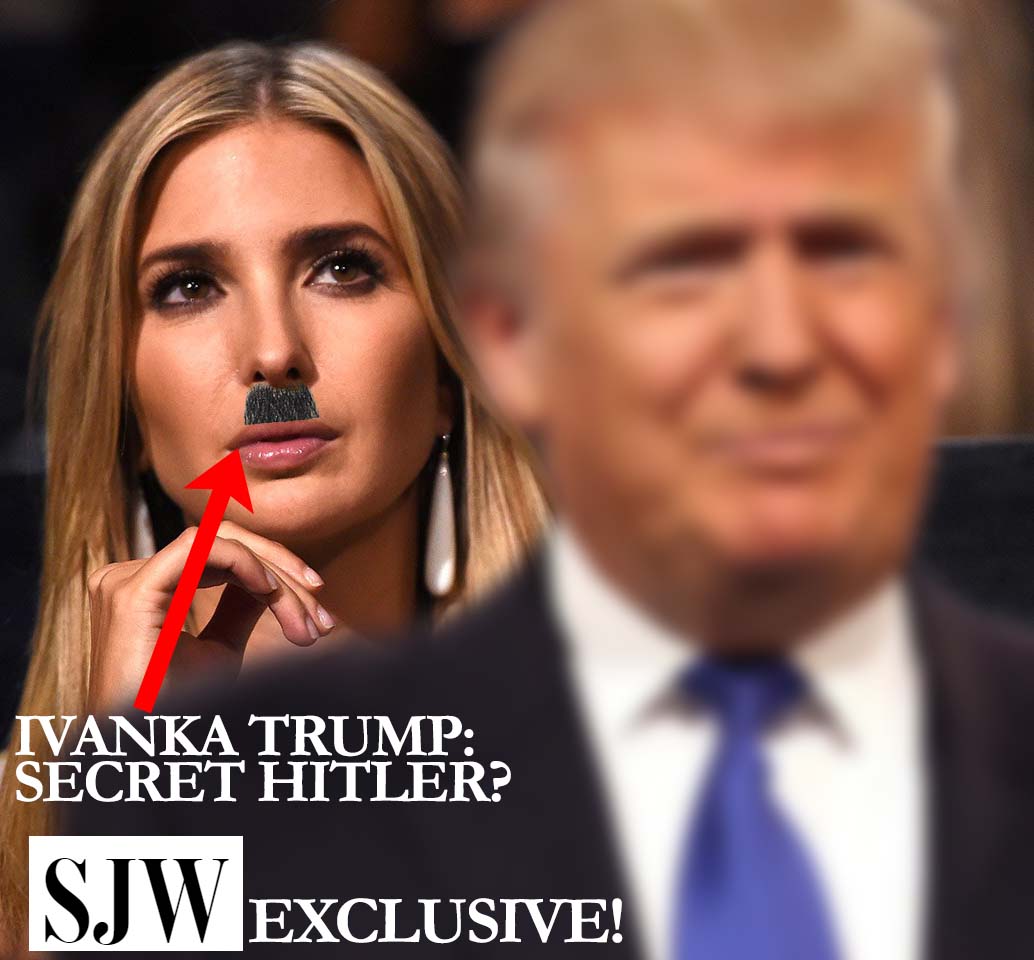 Anonymous sources claim Ivanka Trump, daughter of US President Donald Trump, is secretly Hitler in an explosive new memo obtained by SJW. The memo, released in the latest Wikileaks dump, claims that Ivanka has a short black mustache that she covers with concealer, and is deeply paranoid of Jewish bankers and mentally retarded people. The memo, if true, would indicate a departure from US politics where traditionally Hitlers weren't elected into office. That changed when the 43d and 44th presidents, George W Bush and Barack Obama respectively, were both declared Hitler by people who didn't vote for them.
UPDATE: "Cash Me Outside" girl now Hitler. Howbow dah?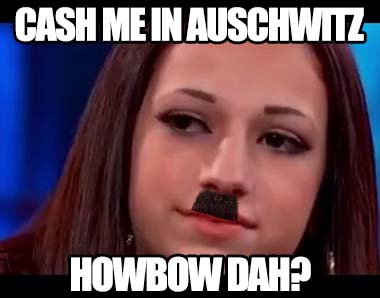 Danielle Bregoli, better known as the "Cash me outside" girl has found herself roiled in a new controversy: she is now the 56-year-old man and author of the book, "Mein Kampf." The Social Journal of Warriors has come to learn that Bregoli became Hitler some time in between her appearance on Dr. Phil going viral, and her latest bar fight. When reached for comment, her spokesperson did not immediately reach back.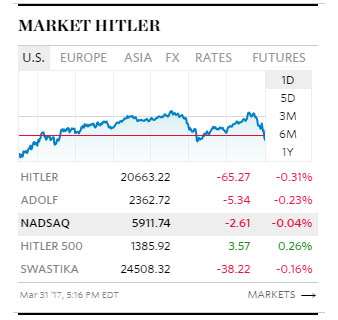 Obama enjoying summer vacation as HITLER

Now that Obama is out of office, he's taking some much-needed R&R. But don't wish the president well just yet, because it turns out that he's spending his time being literally Hitler. The 44th President of the United States, Barack Obama has decided to be chancellor of Germany over his break. When reached for comment, Obama simply said "Ich wurden geniessen die Sommerferien. Deutschland für immer" through a spokesperson.
What about this Cherry Pie? Is it Hitler?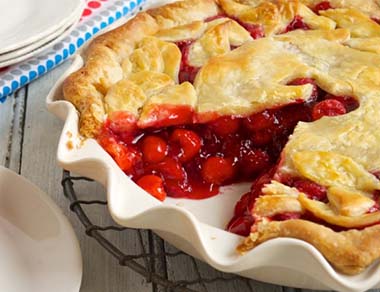 We tried Guy Fieri's new cherry pie recipe, and found it to be surprisingly light and fluffy, yet still chock-full of Hitler. The recipe calls for 2 cups of sugar, but we substituted an intense hatred of Jews, Gypsies and homosexuals and found that the recipe still works. This will be a big hit in backyard barbecues.
Okland Raiders move to Las Vegas. Raiders fans, who are collectively Hitler, have mixed feelings


Raiders owner, Mark Davis, announced Monday that the Raiders would be moving from Oakland to Las Vegas, and that their fans, who are collectively Hitler, will be just as awful. "I don't foresee any appreciable downturn in genocide or other unsportsmanlike behavior at our new stadium." The new stadium is projected to be complete by 2019, and may house UNLV games as well as internment camps where Raiders fans can march prisoners into more easily with a new parking structure and shuttle services to help ease congestion of the 65,000 or so fans who comprise Hitler. Not all fans were rejoicing, however. Richard Spencer, a diehard Raiders fan, said he would prefer a logo change along with the move. "Currently the logo is black and white," Spencer told The New York Times on Monday, "I would like to see the black portions of the logo turned white as well." The current logo is too diverse, Spencer said, and he would prefer a more pure version. "All white. So just a white square, yes. That would be ideal. New city, new beginnings."