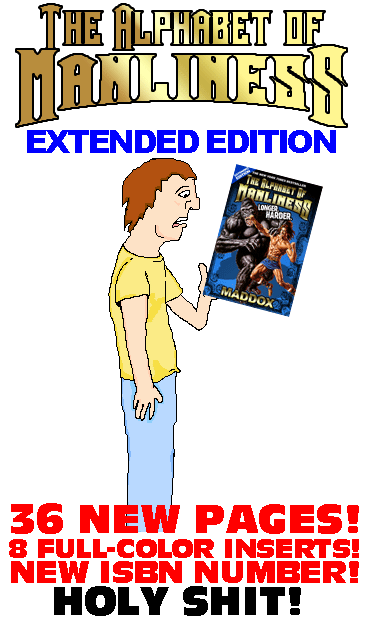 You know all that time I spend in between updates? Turns out I've been writing a ton of shit (including updates). The updates are coming soon, but the
The Alphabet of Manliness: Extended Edition
is coming sooner. Oh yeah, I wrote an extended edition the book and added "The Numbers of Manliness," along with an epilogue and 8 full color inserts from the badass illustrators who worked on the original.
And here's some more news:
I will step on your face.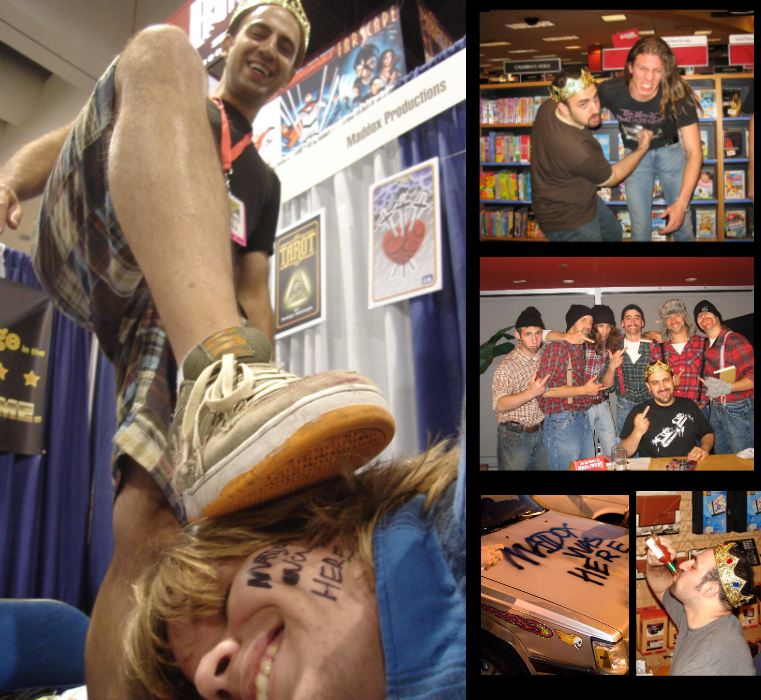 That's right. For all you idiots who missed my book tour the first time, now's your chance to get your face stepped on, so long as you live in Oregon, California, Arizona, Pennsylvania, Michigan, New Jersey, or Illinois.
Here are the book tour details:
When:
Tuesday, August 25th -

7:30 PM
Where:
Portland, OR: Powell's - 1005 W Burnside
When: Wednesday, August 26th - 7 PM
Where: San Jose, CA: Barnes & Noble - 2200 Eastridge Loop
When: Thursday, August 27th - 7 PM
Where: San Diego, CA: Borders - 1072 Camino Del Rio North
When: Friday, August 28th - 7 PM
Where: Phoenix, AZ: Barnes & Noble - 21001 N. Tatum Blvd
When: Saturday, August 29th - 2 PM
Where: Los Angeles, CA: Barnes & Noble - The Grove, 189 Grove Drive
When: Monday, August 31st - 7 PM
Where: Cherry Hill, NJ: Barnes & Noble - 911 Haddonfield Road
Bonus: Illustrator Tom Pollock Jr., will also be at this signing!
When: Tuesday, September 1st - 6 PM
Where: Pittsburgh, PA: Borders - 5986 Penn Circles South
When: Wednesday, September 2nd - 7 PM
Where: Ann Arbor, MI: Borders - 612 E Liberty
When: Thursday, September 3rd - 7 PM
Where: Chicago, IL: Borders - 2817 North Clark Street
In stores August 25th, 2009.
Cancel your plans.
Cancel everything.
There will be prizes given to the best costume. I will decide what the best costume is. If you impress me enough to get a boner, you will most likely win. But don't count on it because I always have a boner.
359,571 people got impregnated on, at or during my book tour.
© 2009 by Maddox