If you have plans July 20-23: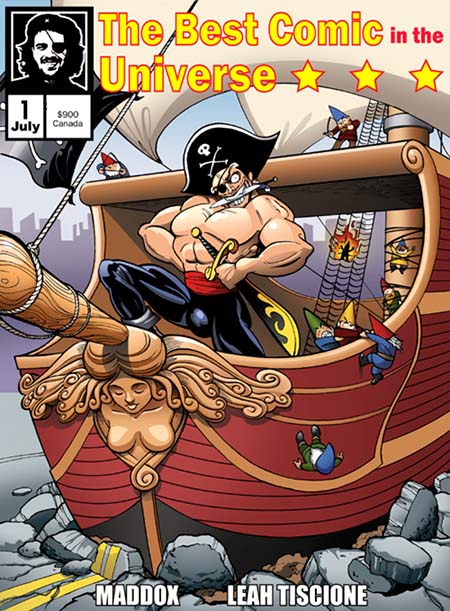 CANCEL THEM.
That's right assholes, the best comic in the universe is finally here. Many of you doubted me when I first announced it; you said I couldn't fit this much crotch rockage into a comic. As always, I'm right and you're all idiots for doubting me.
Here are the details:
What: The Best Comic in the Universe
When: Thursday 20th - Sunday 23rd
Where:

San Diego Comic Con - Booth #5521:

San Diego Convention Center
111 W Harbor Drive
San Diego, CA 92101

The illustrator, Leah Tiscione, and I will be sharing a booth with our chums at Tomorrow's Nobody.
About:
The comic is 38 pages long; unlike most shitty 22-page main stream comics out there, this is 38 pages of full content--NO ADS. The comic has glossy paper, full color front and back covers, black and white inside. Get some tissue paper ready, because here's a sample of the ball stompage you'll find within: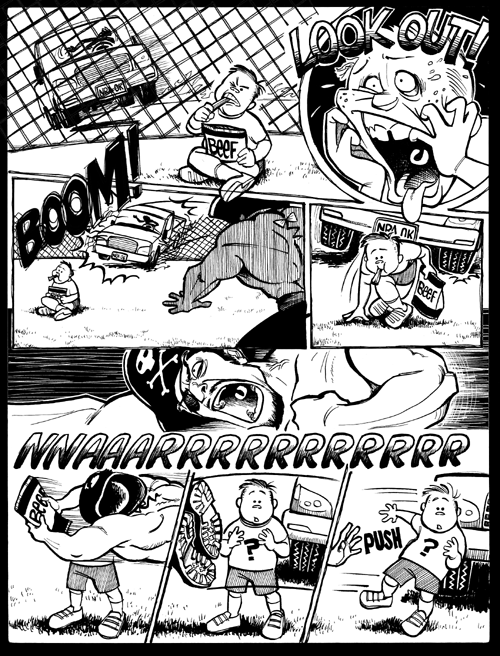 Wallpapers: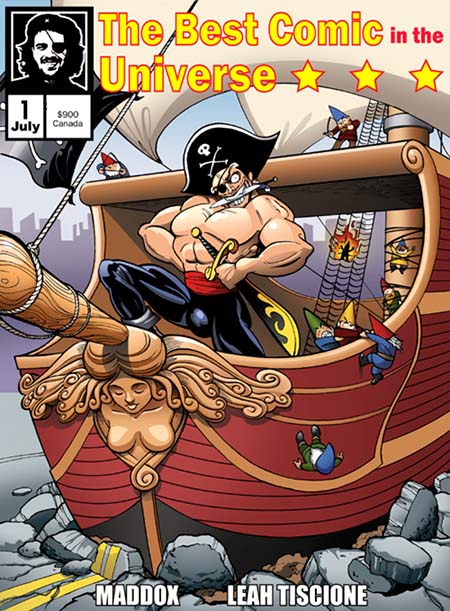 800x600 - 1024x768 - 1280x1024
AIM Icons:
The first printing of the comic will be limited to approximately 6,000. There will only be a few hundred available at Comic-Con. After that, the comic will be available through the the best store in the universe, but not until mid to late August, if you don't die from blue balls before then.
744,214 loads were blown upon witnessing this page.
© 2004 by Maddox